About This Project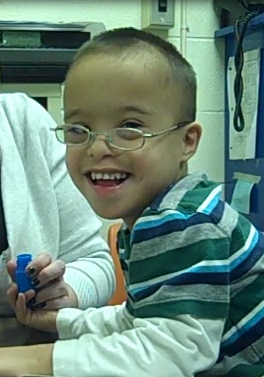 Our team of investigators at the University of Kansas has been awarded a federal grant by The Eunice Kennedy Shriver National Institute of Child Health & Human Development (NICHD) to advance the assessment of individuals with intellectual and developmental disabilities. The purpose of this project is to further validate and evaluate the Communication Complexity Scale (CCS), a scale we developed to specifically describe the communication status of individuals with severe intellectual and developmental disabilities, particularly the early communication skills of these individuals.
Some populations for whom the scale would be helpful are individuals with autism, Rett syndrome, Fragile X syndrome, and Angelman syndrome. For this project, we are working with children and adults in school settings and care facilities. Some data we are collecting includes whether or not the CCS is reliable between different staff administering the scale as well as if the scale effectively measures communication as intended.
Presently, there is not an assessment available that is a reliable evaluation for early communication for these types of disabilities. Therefore our research will be of great help to the individuals in these populations, as well as the professionals and caregivers who interact with them.
Communication Complexity Scale from Autumn MorningSky on Vimeo.
KU Lawrence IRB # 20790 | Approval Period 5/10/2016 – 5/24/2017